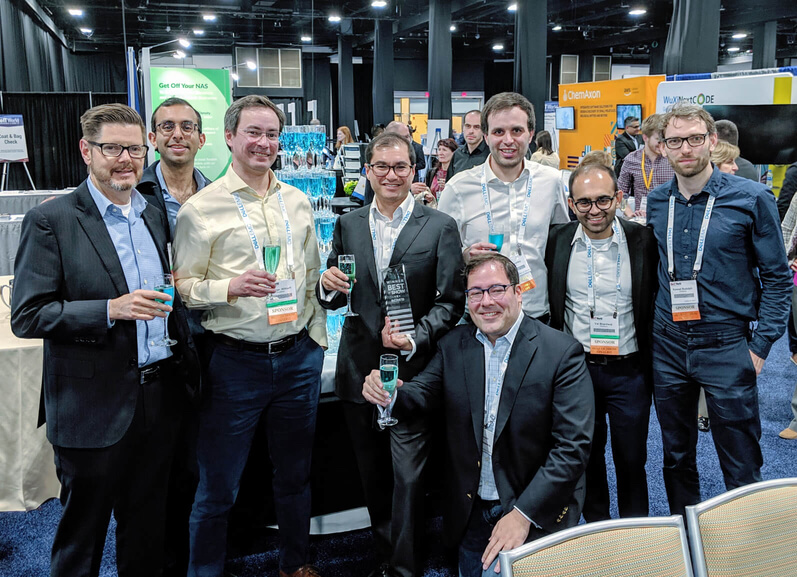 The latest addition to our product range, PetaSuite Protect, won "Best of Show" earlier this month at BioIT World Conference & Expo 2019, the premier conference for IT in Life Sciences. This is our third "Best of Show" win, previously winning in 2016 and 2018. This year, 31 new products were considered by an expert panel of judges who awarded PetaSuite Protect  the 'Nailed It' award.
In the award citation, Phillips Kuhl, President at Cambridge Healthtech Institute said, "Our judges believe this is a new, powerful and highly relevant approach to security, driven by a passionate and invested team".
PetaSuite Protect provides users with the tools to encrypt their genomic data; manage fine-grain access to it, and demonstrate compliance with applicable regulations. As with the established PetaSuite compression technology, the new encryption and access capabilities are completely transparent to genomic tools and analysis pipelines.
Dan Greenfield, our co-founder and CEO said, "We're thrilled to win this illustrious award for the third time. We're particularly grateful to the judges for recognizing the relevance of our approach to this important element of genomic data management."
To find out more about PetaSuite Protect please get in touch via our contact us page.
If you would like to keep up to date with news from us, please complete the form to subscribe to updates.